Description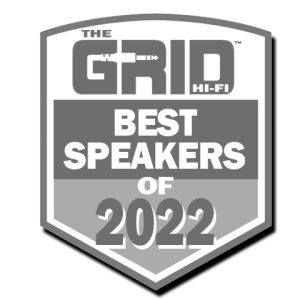 If you have a vintage bone in your body, this classic will grab you. It is one of the most iconic JBL speakers of all time, and it has been brought back to life. Do you remember the famous 1983 ad of the rich guy in the leather chair whose butler plays his requested Maxell tape again and the speakers are so incredible that they blow his hair and tie back, slide his glass of Chablis toward his hand, and nearly knocks the lamp over? That ad featured the JBL L100 speakers. That's obviously a much earlier generation, but that's where you know the speaker from. We all do.
Fast forward to 2022 and there is a sleeker presentation of the classic. Because JBL knows that the vintage vibe isn't enough to impress, this bookshelf speaker model features an impressive 30cm bass driver, delivering rich deep bass frequencies easily, where rivals in their category tend to struggle. It's a charming throwback that offers modern sound, which is a nice surprise.
The L100 offers the famous orange grille, but you can also opt for blue or black. The choice made here is a personal style preference, but we would note that the orange is their nod to the original line from decades ago.
The frequency response is 40Hz-40kHz (-6dB), the sensitivity is 90dB, and the nominal impedance is 4 ohm. For a smaller set of speakers, these numbers are pretty extraordinary, especially at this price point.
In 1970, JBL released the iconic L100 Loudspeaker. Over the years, the L100 became the bestselling loudspeaker in JBL's history. We are proud to bring you the JBL L100 Classic, a modern take on a time-honored legend. The Classic features vintage styling, including a retro-inspired design and iconic Quadrex foam grille, along with newly developed acoustic technology and designs for elite performance. Accessory JS-120 floor stands lift and tilt the speaker for optimum performance.